Über
Flightsim.to
Flightsim.to ist die weltweit führende Quelle für Microsoft Flight Simulator 2020 Mods, Liveries und Add-Ons. Kostenlos, einfach und unkompliziert. Egal, ob Sie Add-Ons erstellen oder suchen, Sie sind an der richtigen Stelle.
Trusted by over 500,000+ Members and industry-leading companies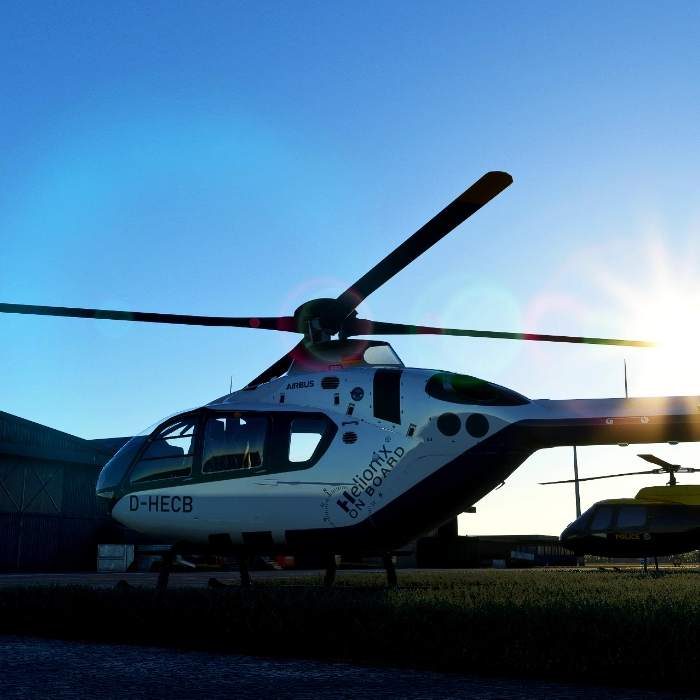 47,552 Add-Ons
Der Microsoft Flight Simulator kann auf unglaublich viele Arten verbessert und erweitert werden. Um genau zu sein, auf mehr als 14 Tausend Arten. Alle diese Add-Ons sind völlig kostenlos erhältlich. Sie können sie herunterladen, ohne einen Cent zu bezahlen. Aber ... die Schöpfer freuen sich über jede Spende für ihre großartige Arbeit!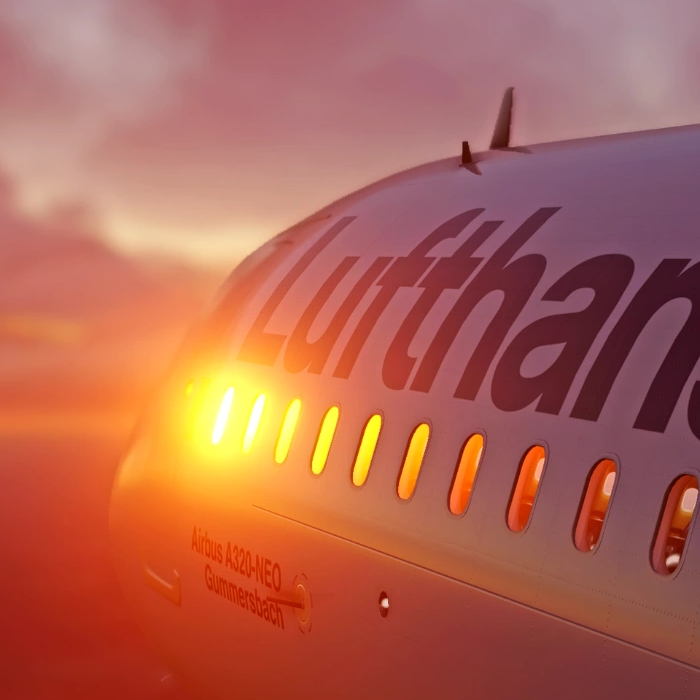 25 Millionen+ Downloads
Jeden Tag laden Benutzer aus der ganzen Welt im Durchschnitt über zweitausend Add-ons herunter, um ihr Spielerlebnis im Microsoft Flight Simulator zu verbessern. Unglaublich, nicht wahr? Wir haben im Laufe der Zeit mehr als 10 Millionen Downloads bedient, und es werden noch viel mehr werden! Das ist eine gewaltige Menge an Bandbreite. Wir kennen keine bezahlten Abonnements, und wir drosseln keine Downloads - mehr Zeit für Sie, Ihr Spiel zu genießen!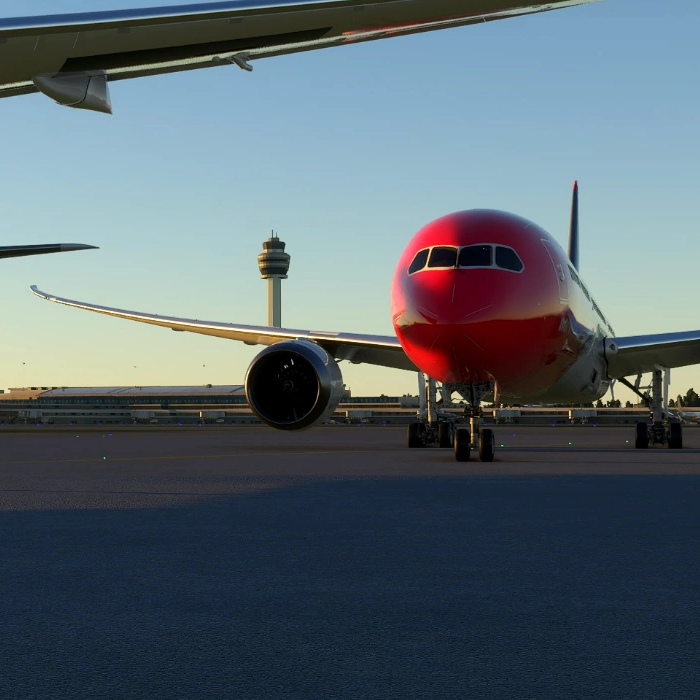 Vertrauen Sie mehr als 300.000 Mitgliedern
Unsere Community wächst von Tag zu Tag. Werden Sie noch heute Mitglied, um mehr Vorteile zu erhalten und auf dem Laufenden zu bleiben. Die Anmeldung ist völlig kostenlos. Sie bietet Ihnen zahlreiche Vorteile, wie z. B. Benachrichtigungen, sobald eines Ihrer Lieblings-Add-ons aktualisiert wurde. Sie können andere Mods bewerten und sogar Kommentare dazu abgeben!


About us
Add-Ons für alle!
Du kannst den Flight Simulator auf unglaublich viele Arten erweitern. Wir wollen es den Entwicklern ermöglichen, ihre Werke der Community zu präsentieren, Feedback zu bekommen und sich weiter zu verbessern. Gleichzeitig wollen wir allen Flugsimulator-Enthusiasten die Möglichkeit bieten, diese Arbeiten unkompliziert und gebündelt an einem Ort zu bekommen.
Millionen von Piloten weltweit vertrauen darauf
Flightsim.to ist eine weltweit führende Quelle für Microsoft Flight Simulator Addons und Mods.
Total Members

450,000

Total Downloads

33 Million

Total Uploads

33,000
Daily Pageviews

500,000

Monthly Pageviews

14 Million

Visits per Year

33 Million
Meet our team
Wer steckt hinter Flightsim.to? Nur ein paar Leute - das sind wir.
Solltest du mit uns in Kontakt treten wollen, dann erstelle bitte ein Ticket.
AKTIVITÄTS EINBLICK
Dateiversionen insgesamt
83,982
We have more to offer
Features
We serve our users with simple but effective features to make your experience with us hassle-free.
Kartenübersicht der Szenerien
Nutzen Sie unsere Scenery Map, um die ganze Welt nach Add-ons, Mods und Szenerieerweiterungen zu durchsuchen. Sie ist kostenlos und wird regelmäßig aktualisiert.
Entdecke
Nutzen Sie unsere Discover-Seite, um Tausende von Add-ons zu durchsuchen. Geben Sie einfach ein Stichwort ein, wählen Sie einige Kategorien oder Tags aus und ordnen Sie die Sortierung nach Ihren Wünschen. Die Suche nach Add-Ons war dank dieser intuitiven Suche noch nie so einfach.
User Voice
Jeder Ersteller braucht und will Feedback. Erstellen Sie ein Konto, geben Sie Bewertungen ab und lassen Sie die Ersteller wissen, was Ihnen an ihren Add-ons gefällt und was weniger. Kommentare sind ein wesentlicher Bestandteil unserer Community. Mehr als 20 Tausend wurden bereits geschrieben.
20K+ Wallpapers
Unsere Community hat so viele tolle Bilder und Screenshots vom Microsoft Flight Simulator hochgeladen, dass wir einfach eine externe Seite bereitstellen mussten, um den Ansturm zu bewältigen. Auf unserer Wallpaper-Seite finden Sie Tausende von Ultra HD-Hintergründen - kostenlos und mit nur einem Klick zum Download.
Keine Drosselung
Andere Websites drosseln Ihre Download-Geschwindigkeit auf weniger als 1 MB/s oder gar ein paar KB/s und zwingen Sie in kostenpflichtige Premium-Mitgliedschaften, um die volle Leistung zu entfalten. Wir bei Flightsim.to kennen so etwas nicht: Bei uns laden Sie auf Basis von Fair Use herunter, ohne Drosselung oder Begrenzung, wo es nicht nötig ist
Anfragen
Wenn Sie eine Flugzeugbemalung oder Szenerie für das Spiel vermissen, können Sie über unsere Anforderungsseite eine unverbindliche Anfrage dafür stellen. Unsere Macher haben bereits mehr als zweitausend Anfragen bearbeitet und erfüllt - völlig kostenlos! Geduld zahlt sich aus.
Über
Wir sind nur eine Plattform.
Flightsim.to ist der Ort, an dem sich tausende von Entwicklern zusammengefunden haben, um großartige Sachen zu erschaffen. Vielen Dank dafür! Ohne Dich würde es diese Plattform nicht geben - so einfach ist das. Und das bedeutet nicht nur uns etwas, sondern vielen Flugsimulations-Fans auf der ganzen Welt. Danke für deinen Beitrag!
Mehr als 150 Sponsoren
Mehr als 150 Leute sponsern Flightsim.to, um unsere Serverkosten zu decken. Hier ist eine zufällige Auswahl unserer Spender.
i am New to MFS 2020 and love the work
This place makes MSFS a whole lotta fun.
the download speeds are ridiculously good, blowing all the legacy sites out of the water, and more people should be donating tbh
You all do a great job, I am glad that you are here, I appreciate your work very much
Thanks for this fantastic community resource.
great to have this site!
Your work is optimal, thank you
Wonderful service you provide. Thank you.?
Very  good job..Thank you very much.Regards From Greece
Just want to say thanks and please keep creating
Keep up the great work !! .
Cheers guys great work
cierciformidable, bien construit, agreable à utiliser et tres complet.
bravo pour votre travail et merci
nicely organized and though out site. Makes browsing and downloading a pleasure. Especially like that it remembers my downloads!
Awesome website. Keep up the good work!
A small token of appreciation for what you guys are doing. Hope you never loose the passion and continue improving!
Site appearance, structure etc - excellent.
I buy you some coffees. I do this with much joy and gratitude. Because without you MSFS 2020 would be only half so great. What you are doing here, is simply outstanding. Thank you!
Great site! Where would we be for scenery and other FREE addons without it ?
Best FS site ever
Cool and useful portal page, go ahead
Your site is what the community is all about.
bonjour super boulot et merci pour ce que vous faite . RESPECT 
Great stuff!  Thanks.
Bravo. Vous êtes indispensables.
So many thanks to you. My most visited site for great MSFS addons!
thanks so much!
What would MSFS be without you? Thx for this service...
flightsim.to is the best site when it comes to Add-ons. Very attractively designed, very well organized, with super fast downloads. Thanks a lot for your great work!
Thanks for your service. I realy appreciate your site and the possibility to share our creations
Best Flightsim Add-On website ever! Great design and layout-Thanks for everything!
Dear Sirs, thank you very much for this great work. I enjoy it every day. With best wishes from the Wild West Forest Germany Willow fsx